The hat is an accessory that makes all the difference. When worn properly, it adds personality and attracts attention. To avoid clumsiness, here are some tips:
1 – When choosing a hat, respect your body type:
However, while anyone can wear a hat, you should choose a style that balances your features. For example, cloche hats should be avoided for round faces. To find out more about the right hat for you, click here!
2 – Choosing the right hat, based on your style:
Choose your hat according to your style and personality. The hat should reflect who "you are". If it matches this, it will reveal you! If it doesn't, it won't show off your best features and may even look like a disguise if it is overdone.
– If you dress conservatively but have a bubbly character, dare to
put on a less conventional hat. The hat is 'you'. Show that you're not as wise as people think. That's the fun of wearing a hat.
– If you have a lot of personality, have fun and choose an extravagant hat if the occasion allows.
– If your style is trendy, if you like fashion, you will know that the hat is the ideal accessory to stand out in everyday life. Don't hesitate to wear a casual hat, an everyday hat, just for the pleasure of looking good or to protect yourself from the sun and rain.
The Fedora is unisex and instantly customisable. You can coordinate it with your outfit to reflect your personality.
The cloche hat is making a comeback; feminine, it will nicely highlight your eyes.
3 – Which hat? At what time? There is a hat for every occasion!
Unless you want to show off your eccentric side, don't wear a hat that doesn't fit the situation. It is important to consider when and where you are going to wear it.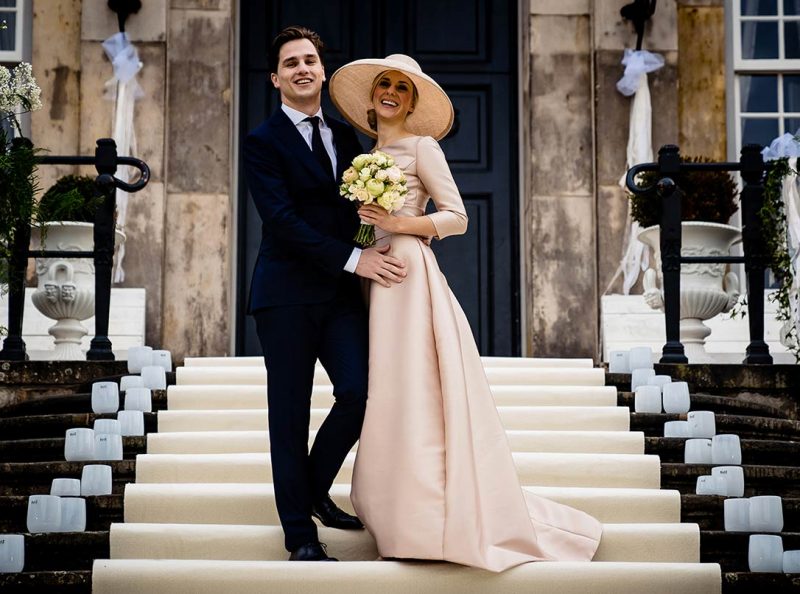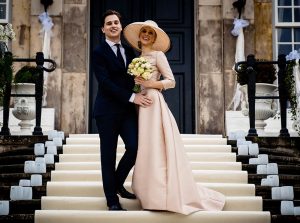 For a special occasion such as a wedding, a christening or a communion, you will have the choice between spectacular hats, capelines, headdresses, bibis (small hats often trimmed with veils), headbands (very trendy headbands).
For a bereavement, you will wear a discreet and elegant "Kennedy", a small hat worn at the back with or without a veil. The headband with veil is also very popular.
However, if you opt for a larger hat, it should be black and sober.
Click on this link for inspiration. These hats can also be made to measure and dyed to order.
The season also has its preferred materials.
A straw hat in winter or a felt hat in summer will not be suitable. Each season has its own materials. Discover the most beautiful materials by clicking on this link.
4 – Hats, which material in which season?
How to wear a hat correctly:
Not too deep or simply placed on the head unless the model fits. The face should not disappear under the hat; it is very important that the size of the hat is adapted to the size of the head. It is best to seek advice from a specialist.
In general, we recommend placing it just above the eyebrows so that it forms a hat-face ensemble. If it is set back, it does not emphasise any facial features.
One of the main purposes of wearing a hat is to emphasize the face, the look.
Depending on the face, we advise to lean it slightly to the right by cutting the right eyebrow in order to receive light through the slant, it will also allow to slim the silhouette.
For example, a bibi often looks much better on the side of the face.
One of the main rules is that if the hat is not worn straight, it should be worn on the right.

must be tilted. To do the opposite would be a great mistake. You say hello by holding out your right hand. The same applies to the hat; it is always tilted to the right.
How to match your hat to your outfit:
You have to play with the combination of materials and colours. Clothes that are already very present with patterns should be accompanied by more sober hats so that the clothes and the hat do not take over the whole. It is you that should be seen, the accessories are there to emphasize you and not to crush you.
However, if your outfit is sober, choose a more extraordinary, original hat.
Click on this link to discover different hats that might suit your outfit.