It is in symbiosis with nature and the head in the stars that Fabienne Delvigne lets her inspirations take flight to give shape to your wildest dreams.
She combines aerial shapes with, natural and delicate materials. Butterflies meet stars.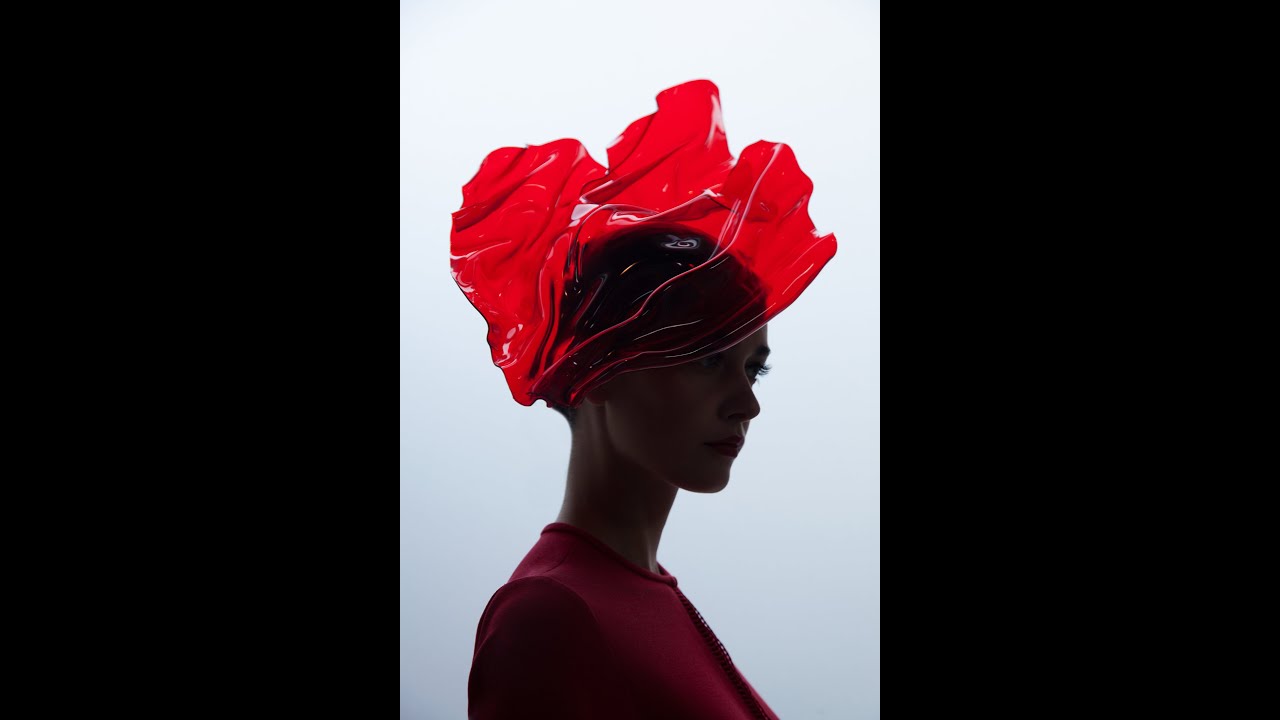 Bold materials combine with the familiar forms of nature. Fabienne Delvigne lets her creativity venture towards new horizons and imagines a new association with plexi ® to create a unique hat with graphic and harmonious volutes; the "Red Innovation".  A visionary creation that frees itself from the fashion trend.