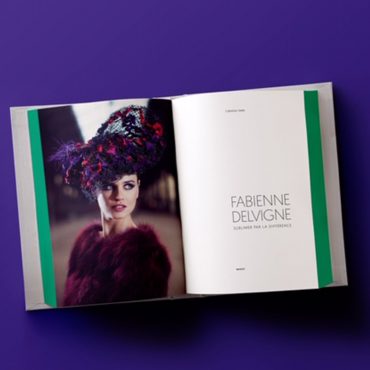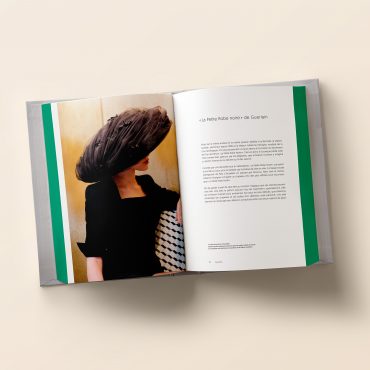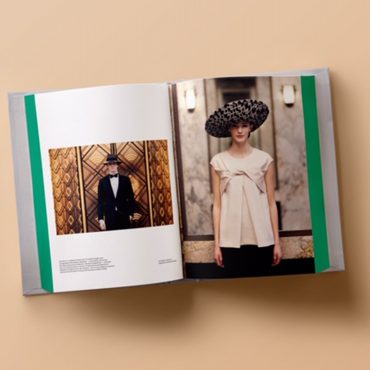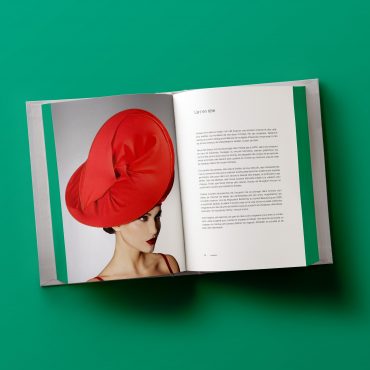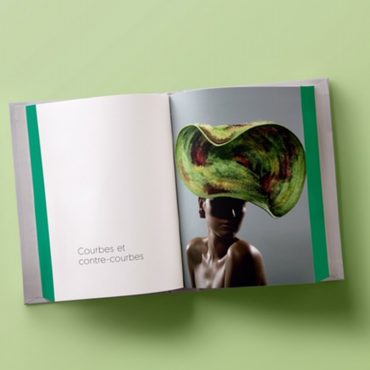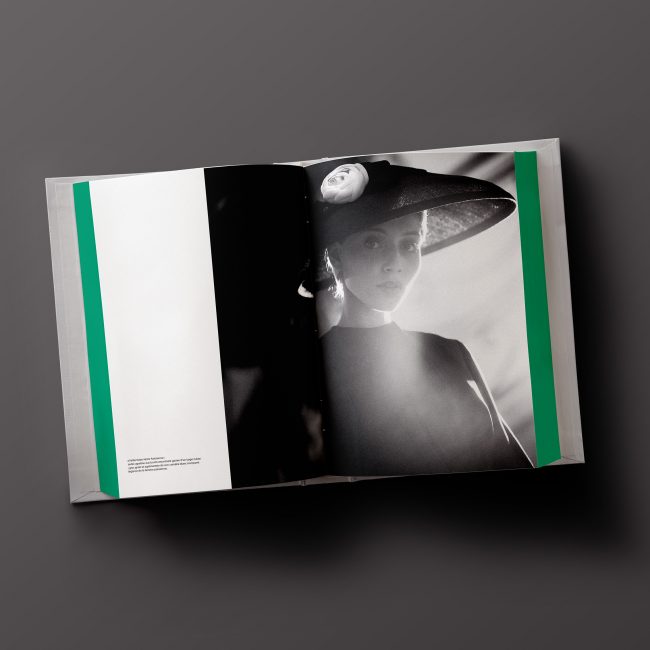 Forewords
Magician…
Hats off to the artist!
Preface
Hats to go mad for!
Catherine Seiler
Roots
Roads well travelled
The first hat
Inspirations
To the women who inspired me
And Art Nouveau created the curve
A head full of art
Floral inspiration
Encounters
My hat mothers
Royal creations
Ali Rakib, seeer of materials
La Petite Robe Noire
by Guerlain
Curves and counter-curves
Curves
An unliely marriage
Be bold!
Sublimating through difference
Some mad ideas
Behind the scenes
The boudoir workshop
Colour fragments, material effects
The words of creation
Lightness
Daring
Feminity
Elegance
I remember when, as a child, my mother used to take me with her, for what seemed like interminable hours, to visit her favourite milliner. I remember her boasting about having a head made for hats! The atmosphere that reigned in that workshop fascinated me at the time already. It was a time when no one ever went out publicly without a hat, neither women nor men. Hats and their creators are increasingly rare nowadays. Fortunately, some artists still dare, with great skill, to create the most surprising lines and sculpt the most unexpected materials, underlining the hat's prestigious past while giving it a strikingly modern touch. A hat then gracefully complements the most contemporary styles.
Today the hat is a punctuation mark. Indeed, it has become the must-have accent by which to make a remarkable entry. Adorned with a hat, a woman embodies elegance, directs her gaze in a theatrical impulse. To me, the hat is a nod to oneself when one looks in the mirror. It is a token of both mischievousness and refinement. Quite simply, it sublimates one's appearance.
Fabienne is a daring woman who has more than one string to her bow. She has put her fiery lust for living at the service of her art. In her expert hands, hats, but also jewellery and accessories, take on a dream-like quality while simultaneously transforming into real objects of desire. No one ever fails to remember a woman wearing a hat from Maison Fabienne Delvigne. She's a true magician!
Magician …
Diane von Fürstenberg
Fashion Designer
Hats off to the artist !
Stéphane Bern
Journalist, author
What more glorious claim to fame could there be than 'Milliner to the Queen', a term once used in relation to Rose Bertin, Queen Marie-Antoinette's 'Minister of Fashion'? As a hat designer for queens, and a Warrant Holder of the Court of Belgium, Fabienne Delvigne is part of this glorious lineage. With her inimitable style, which is a combination of beauty and style, elegance and refinement, she endows the queens and princesses who wear her creations with a feeling of selfconfidence that enables them to assume their role to perfection.
Today's reality, it must be said, means that crowned heads only wear tiaras and diadems in rare and highly official circumstances. On the other hand, they invariably wear hats when carrying out the day-to-day activities of their royal mission. On those occasions, the hat is, more than a fashion accessory, an emblem of power, an attribute of function. Whether classic or original, with a dash of eccentricity or creativity, a queen's hat must ensure that she embodies the tradition of European elegance, enabling her to be seen from afar, yet without concealing her gaze. The constraints reach far beyond the rules of style and elegance to obey those of royal magic.
This book sheds light on the exceptional work carried out over the course of many years by Fabienne Delvigne, who has managed to both create and innovate while avoiding all the pitfalls, respecting the customs and conventions of European courts while skilfully embracing the personality of each queen or princess. We owe her the charmingly stylish hats of Queen Mathilde in Belgium and the generous wide-brimmed hats of Queen Maxima of the Netherlands, but also many of the designs that crown the Grand Duchess of Luxembourg Marïa Teresa, Queen Silvia of Sweden as well as her eldest daughter, Crown Princess Victoria. In these times when image and communication occupy an inordinate amount of our attention, Fabienne Delvigne's creations offer the queens and princesses who wear them the assurance of representing their country with dignity in all circumstances and of travelling the world with elegance. I am delighted that the artist Fabienne Delvigne proudly flies the flag of Belgium, and it thrills me that this book pays tribute to her immense talent.