Care and softness
The Caring Hat Line offers you hats, caps and turbans made of natural materials that are perfectly suited to the problem of alopecia and the period of hair growth. All creations are handmade in our boudoir workshop in Brussels.
For several years now, la Maison Fabienne Delvigne has been witnessing a growing demand from patients suffering from serious illnesses such as alopecia and cancer who have had to undergo chemotherapy and who do not wish to turn to the "wig/cap" solution.
It has found that the solution of "made-to-measure" hats, turbans and caps meets a real need and wishes to invest more in the well-being of "patients-customers". This also allows us to offer a third solution to patients.
This collection was created with this philosophy in mind.
The characteristics of the "Caring Hat" hats
These hats are made of natural materials and are the perfect answer to the problem of alopecia and the period of hair growth. They guarantee a good tolerance of allergies and other sensitivities. The materials are soft and of high quality, 80% UV resistant and can be reinforced with a special lining if required, as well as heat resistant.
This customised workmanship allows them to be adapted to different head contours and to be personalised on request. Patients can choose the colour according to their skin tone. It is also possible to add a front/back fringe (semi wig).
Thanks to their qualities, these hat models will not identify you as a person undergoing medical treatment but as a trendy person. They are part of our range of timeless hats that are so easy to wear with elegance and comfort.
Hats help people to improve their self-image and regain their confidence. It also makes them feel better and no longer attract a "pity" look but a positive one.
Your hats, caps and turbans can also accompany you after your recovery.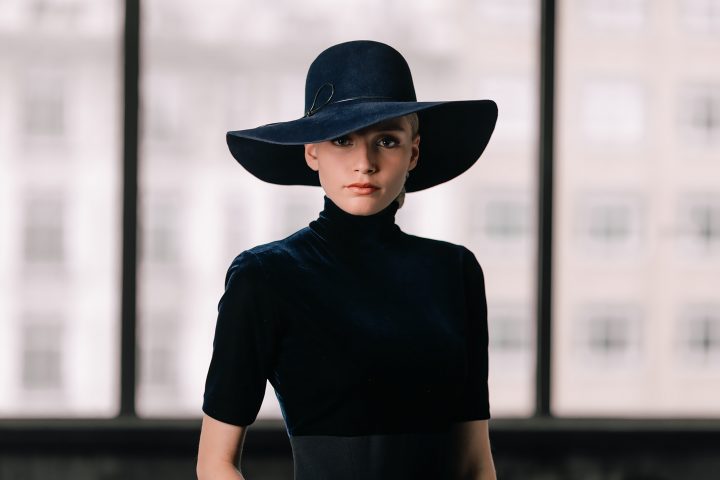 "Normally we are the ones who cary the hats but in the case of heavy medical treatment, it's the hat that cary us."
– Valerie (Client)
Testimony of Valérie (brain tumour)
Fabienne's hats have helped me to endure the disease through the seasons while remaining both feminine and elegant. I remained a woman for my husband and a mother for my daughter and wore them both inside and outside.
It is through an illness that one realises the importance of the gaze of others and the image of oneself reflected in the mirror. The hat can "soothe" the return of the mirror during an illness with alopecia and different stages of treatment.
The colour of the hat reflected on the face makes you look better. The hat can make you more lively and conquering in a time when strength and self-acceptance are essential.
In summer, a wide-brimmed hat has protected me well from UV rays and in winter, a hat and felt cap keep me warm for my daily walk.
Hats have only been good for me psychologically and in terms of protection. I would love it if other women could also see this and receive Fabienne's valuable advice.
See if you put it on… Reveal yourself!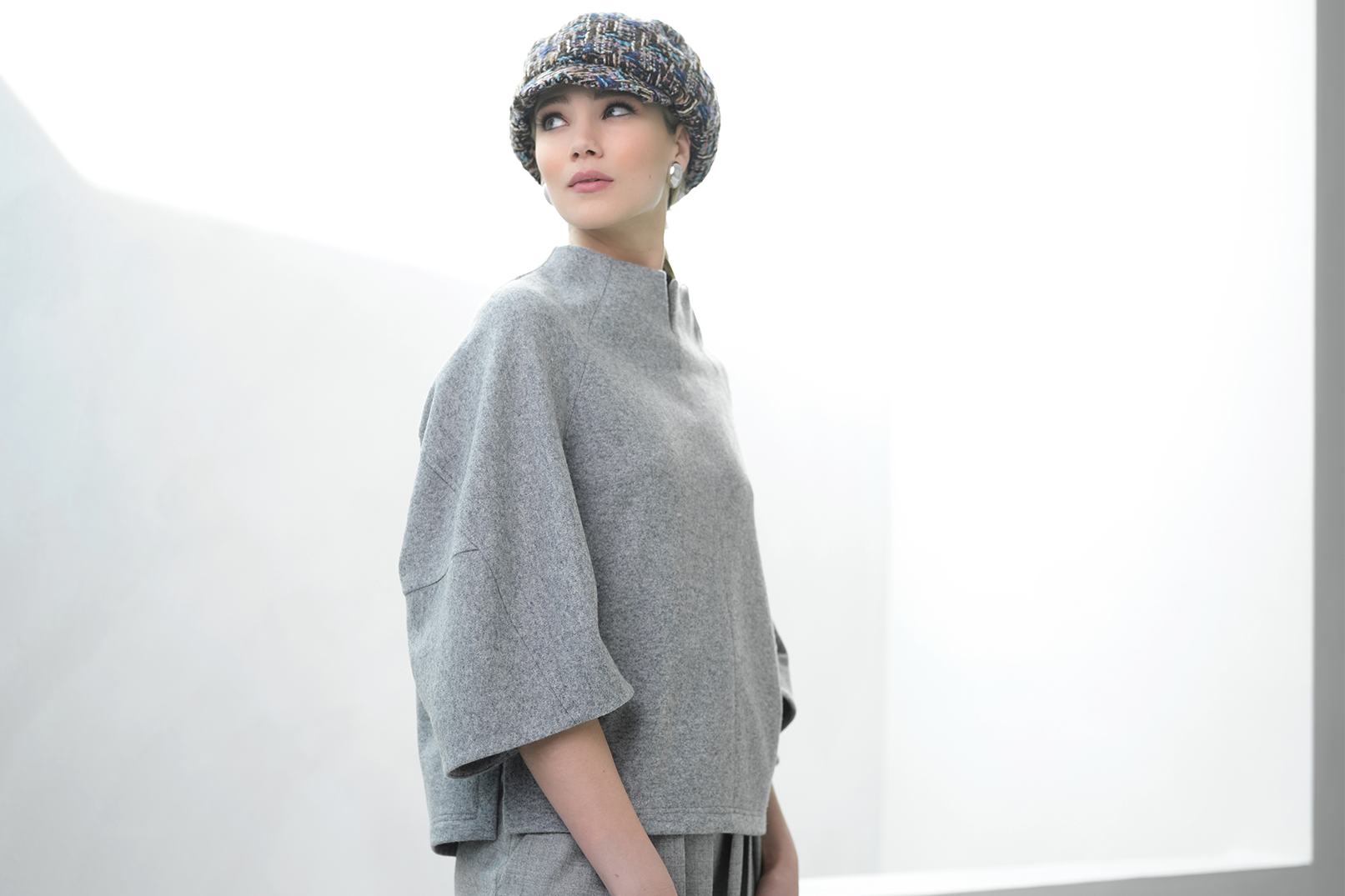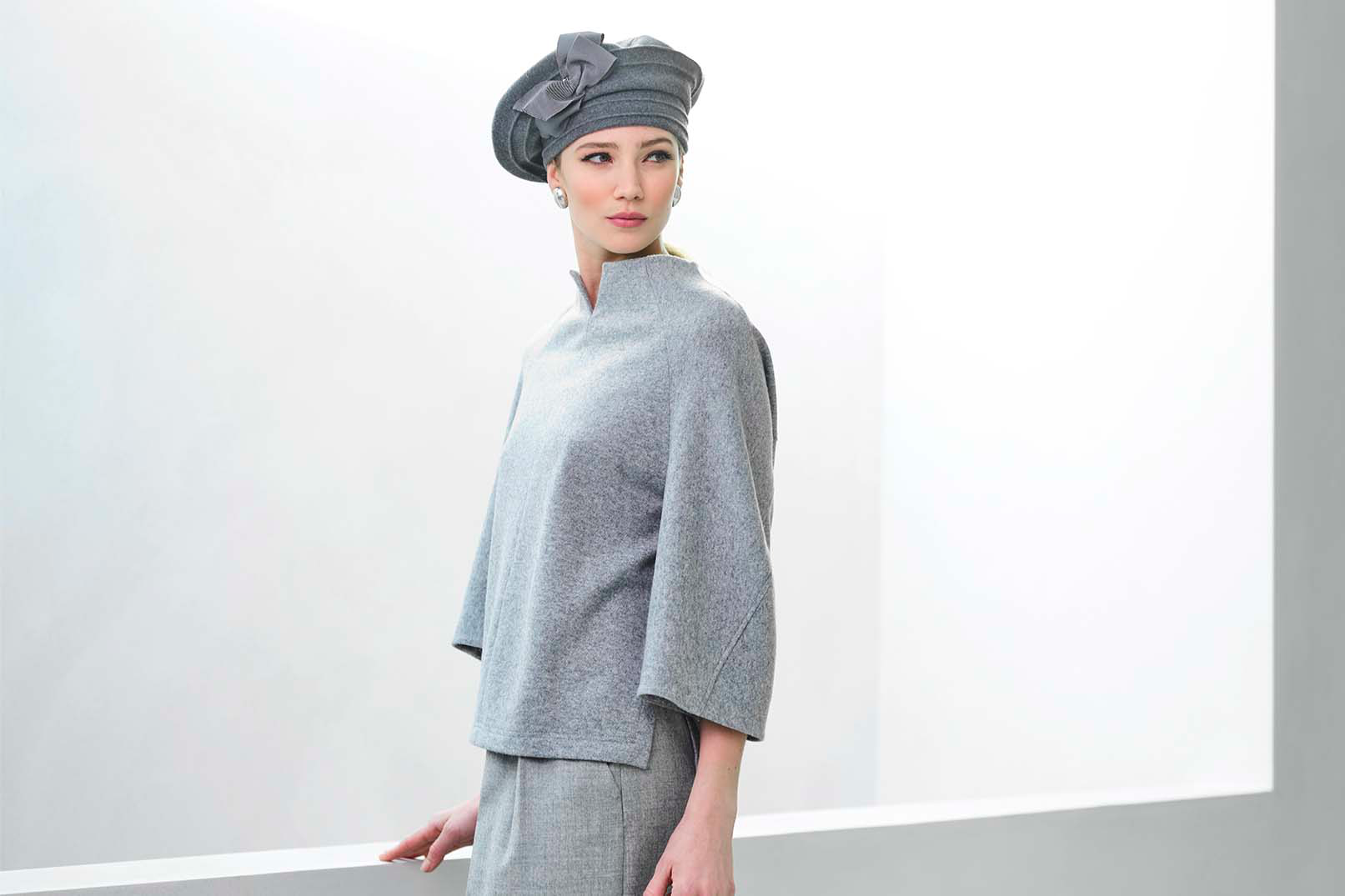 We welcome you by appointment. La Maison Fabienne Delvigne places great importance on listening and a personalised approach, allowing us to adapt the materials of the hats, the colours and the shapes according to the physiognomy of the customer.
We also have models for men.